Louise Ridgeway
is a
Rare
employee and voice actor. She was the lead animator for the Conker games, as well as voice provider of all the female characters. She has also done voices for other Rare games such as Kameo: Elements of Power, and Viva Piñata.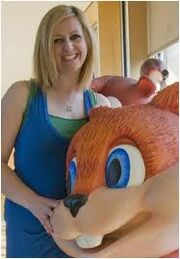 Ad blocker interference detected!
Wikia is a free-to-use site that makes money from advertising. We have a modified experience for viewers using ad blockers

Wikia is not accessible if you've made further modifications. Remove the custom ad blocker rule(s) and the page will load as expected.