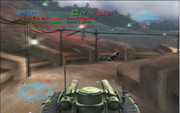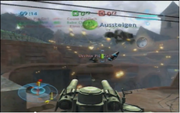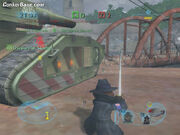 The Tankus is a vehicle used in Xbox Live mode of Conker: Live and Reloaded. It is used by the Demolisher class.
Advantages/Disadvantages
+Powerful arsenal
+Easy to control
-Very Slow
-Poor Aiming
The Tankus is a large, heavy vehicle with a lot of armor, but it's very slow. The cannons can only fire one shell each and the reload time is quite high.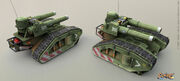 Ad blocker interference detected!
Wikia is a free-to-use site that makes money from advertising. We have a modified experience for viewers using ad blockers

Wikia is not accessible if you've made further modifications. Remove the custom ad blocker rule(s) and the page will load as expected.